My story in more detail
Here you can read more about me (written in the third person), access my  Electronic Press Kit and see full details of my career to date.
Noel's Story
Noel has been active in the Contemporary Christian Music scene since the early 1970s, when he started performing regularly in South Wales. He was born and raised in Llantrisant, a small town close to Cardiff.  

As time went on, Noel began to travel and perform further afield and in 1976 moved to Plymouth, Devon, where he joined a youth church and began a life-long songwriting partnership with Tricia. They were married in 1978. During the period from 1977 to 1980, Noel & Tricia were part of a local band called 'Shamgar' and they played concerts throughout the West of England. The band produced one recording 'Getting Closer'.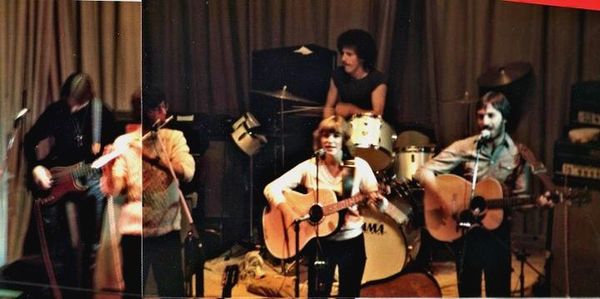 Move to Cobham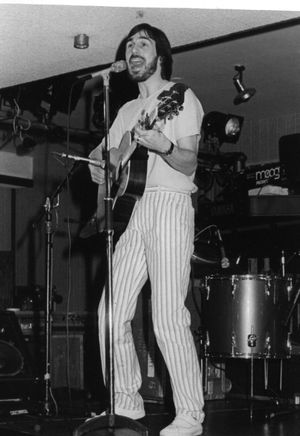 In 1980, Noel & Tricia moved to Cobham, Surrey, just outside London and the next 10 years saw Noel working throughout the UK, with trips to New Zealand and South Africa. There was also a period in 1982, when Noel had regular gigs in a number of bars in the greater London area.
1985 saw the publication of what is probably Noel's most popular song – 'You laid aside Your majesty'. This was followed in 1987, by Noel & Tricia's best known composition – 'All Heaven Declares'.
The late 1980s saw Noel release two solo albums – 'The Danger Line' and 'Lionheart'. Both of these are still available in digital format at Noel's BANDCAMP website.

As the 1980s drew to a close, Noel worked alongside Graham Kendrick and others, in March for Jesus, which regularly drew large crowds at the London marches, numbering tens of thousands. The biggest, was the 1994 Global March for Jesus Day in London's Hyde Park, when around 80,000 attended.
Wembley Stadium
The experiences of March for Jesus inspired Noel to consider taking the famous Wembley Stadium in London, for a day of Christian music. From 1994 until 1997, Noel toured throughout the UK with his band, promoting this event and in June 1997, 45,000 people gathered at the stadium for 'Champion of the World', the biggest Christian Music event ever held there.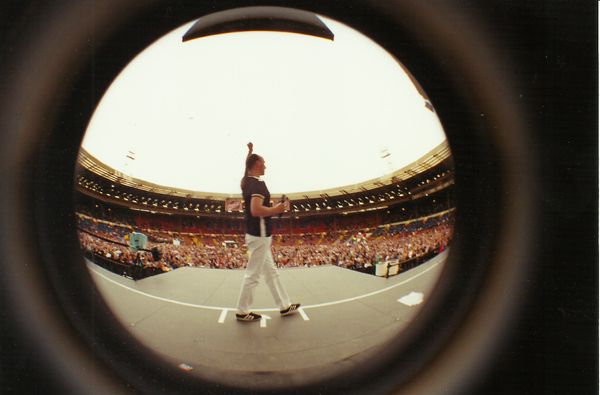 Berlin & Beyond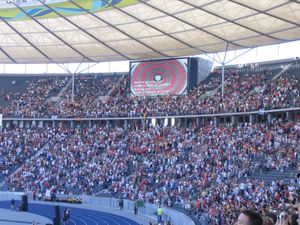 Following this event, Noel set his sights on Europe and embarked on an ambitious plan to take the Olympiastadion in Berlin, for a Christian Music event. Over the next 9 years, Noel and his team were playing in mainland Europe most weekends and also travelled further afield to North and South America, Asia, Australasia and Africa.
2006 saw 'Calling All Nations' take place at the stadium in Berlin, attended by 25,000 people from 41 different nations and viewed live around the world on television, by thousands more.
In addition to the regular concerts, Noel released 9 solo albums during the period 1990 to 2008. More information on these are in the MUSIC section of the website.





 
Spain
After the Berlin project, Noel and Tricia took time out in 2007, to evaluate what they should be doing in the next phase of their lives together. With their children grown up, married to Americans and living in the USA, it was an opportunity for something new. 
In 2010, they moved permanently to Palma de Mallorca, Spain and since then their songwriting has taken a fresh direction and resulted in three albums – 'Favourite Place', 'Wonderful' and 'Quiet My Soul'.