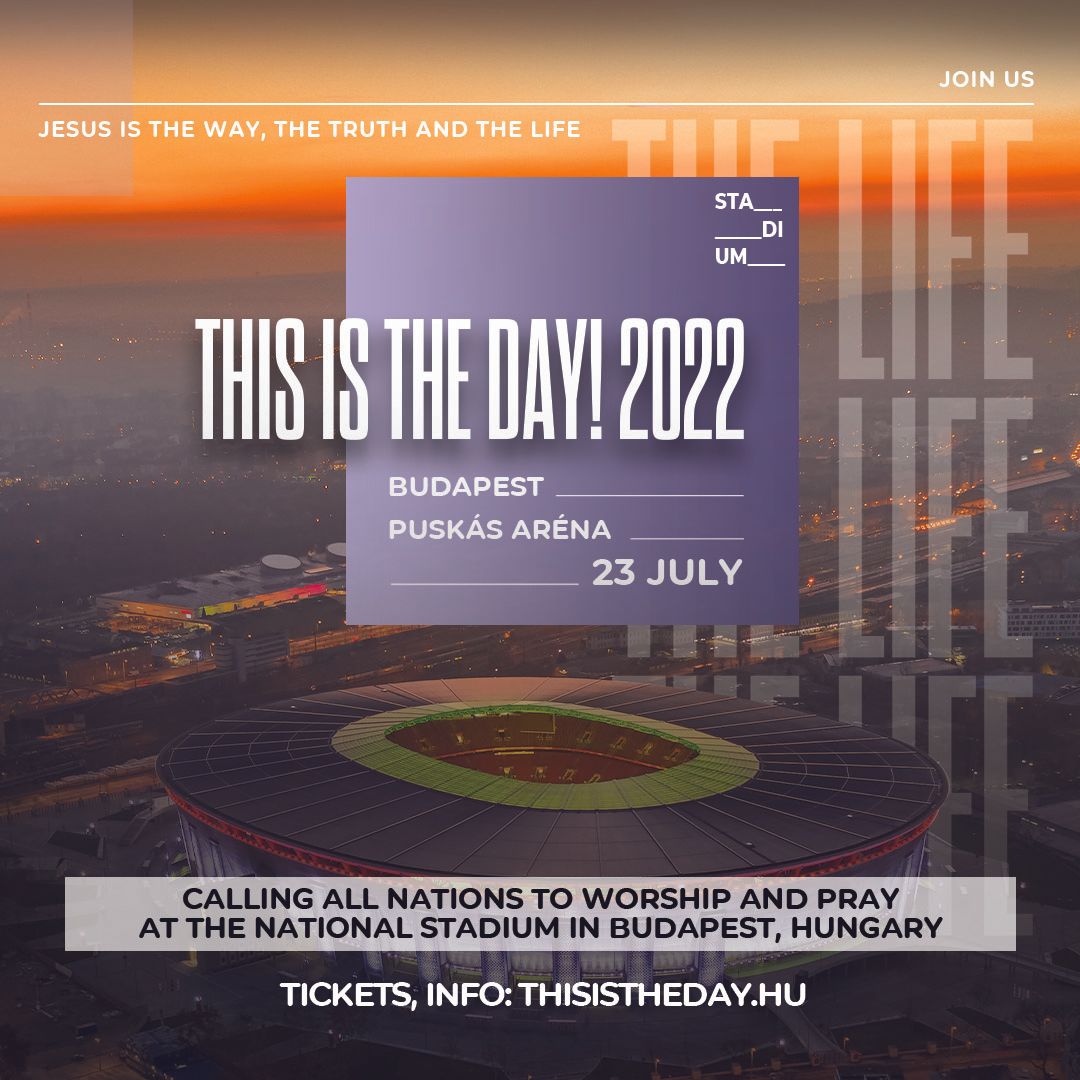 News Release from Ez Az A Nap (This is the day) Hungary
Let's praise together on 23 July 2022, Budapest, Hungary 
Originally scheduled for 2020, the This is the Day! contemporary Christian music and worship event will take place on 23 July 2022 at the Puskás Aréna in Budapest. We are expecting tens of thousands of participants from all over Europe to attend the event. 
The special guests of the celebration will be Bethel Music and Michael W. Smith from the United States, whose old and new songs are known and loved around the world. From Australia come the Planetshakers, whose upbeat, energetic songs have been performed at previous This is the Day! events. Martin Smith, frontman of the former Delirious? band, will also appear on stage, along with Tim Hughes and Gas Street Music, Graham Kendrick, Noel Richards, and modern gospel acts London Community Gospel Choir and Noel Robinson from the UK. From Moldova, Not An Idol will sing in Romanian. 
In addition to international artists, the stadium will also host many Hungarian christian bands. 
The concert will be held in the Puskás Aréna and will feature state-of-the-art sound, visual and lighting technology. The gates open at 12:00 and the programme runs from 14:00 to 22:00. The event is open to the public without a vaccination card. The seats in the stadium are covered and protected from rain, so the event will be held in case of bad weather either. Tickets purchased in previous years will be valid for the same seats and under the same conditions on 23 July! 
There are several discounts for the tickets and many churches will come by buses from the countryside and also from the neighbouring countries. If you could help us put together a bus from your city please contact us. 
Please spread the news of this unique event which can be a feast of the whole region joining many believers in worshipping God.