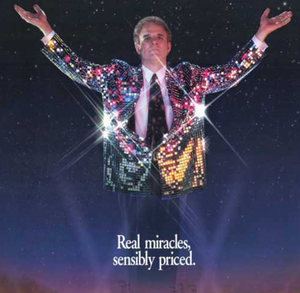 Exodus 20:7 says: "You shall not misuse the name of the Lord your God, for the Lord will not hold anyone guiltless who misuses his name". (NIV) 
US Election fever has gripped the entire world during this last week. As I write this blog, Joe Biden has become the projected President of the USA.  
This result has caused dismay to some Christians and great joy to others, depending on their political viewpoint. 
I want to state at the beginning of this article, that I am not sharing any opinion about the result of the election. Rather, this article is about the need to test the prophets and weigh the prophecies, that are given to the church worldwide. Especially so, when they try to affect political outcomes. 
I wonder how many Christians in America, voted for a party because they were influenced by the 'men and women of God' – a term I dislike – who claim to have inside knowledge of what God wants for their nation; and has told them which candidate He has anointed. 
They have a hotline to God which we mere mortals do not have. When someone says: "Thus says the Lord", it is very difficult to argue against it, because you are then arguing against the Almighty himself.  
Is it this acquiescence to spiritual authority that gives rise to abuse of all kinds, be it spiritual, emotional or sexual; like that inflicted by countless Catholic Priests and church leaders worldwide? 
When God's servant is speaking to you, influencing you, or touching you in an inappropriate manner, it is hard to resist; because he or she represents God. 
These self-styled prophets are financed and supported by the masses who hang on to their words and whose world view is shaped by their insights. Some own private planes, live in mansions and amass vast 'treasures on earth' at the expense of the faithful. Perhaps these are the people the French philosopher Voltaire had in mind when he said this: 
"Religion began when the first scoundrel met the first fool."  
Perhaps I should substitute the words 'False-Prophecy' in place of religion, in the context of this blog? 
I am writing because I was appalled and disgusted by the video I saw this week of Paula White-Cain, who has been dubbed the spiritual adviser to Donald Trump.  
In her praying and intercession for Donald Trump, while counting for the election result was happening, this is what she claimed God was saying: 
1 Victory for Trump 
2 The Lord says it is done 
3 Angels are being dispatched from Africa & South America (presumably to overcome the demonic forces that would make Joe Biden President?)
If you want to see this short video, click on the image.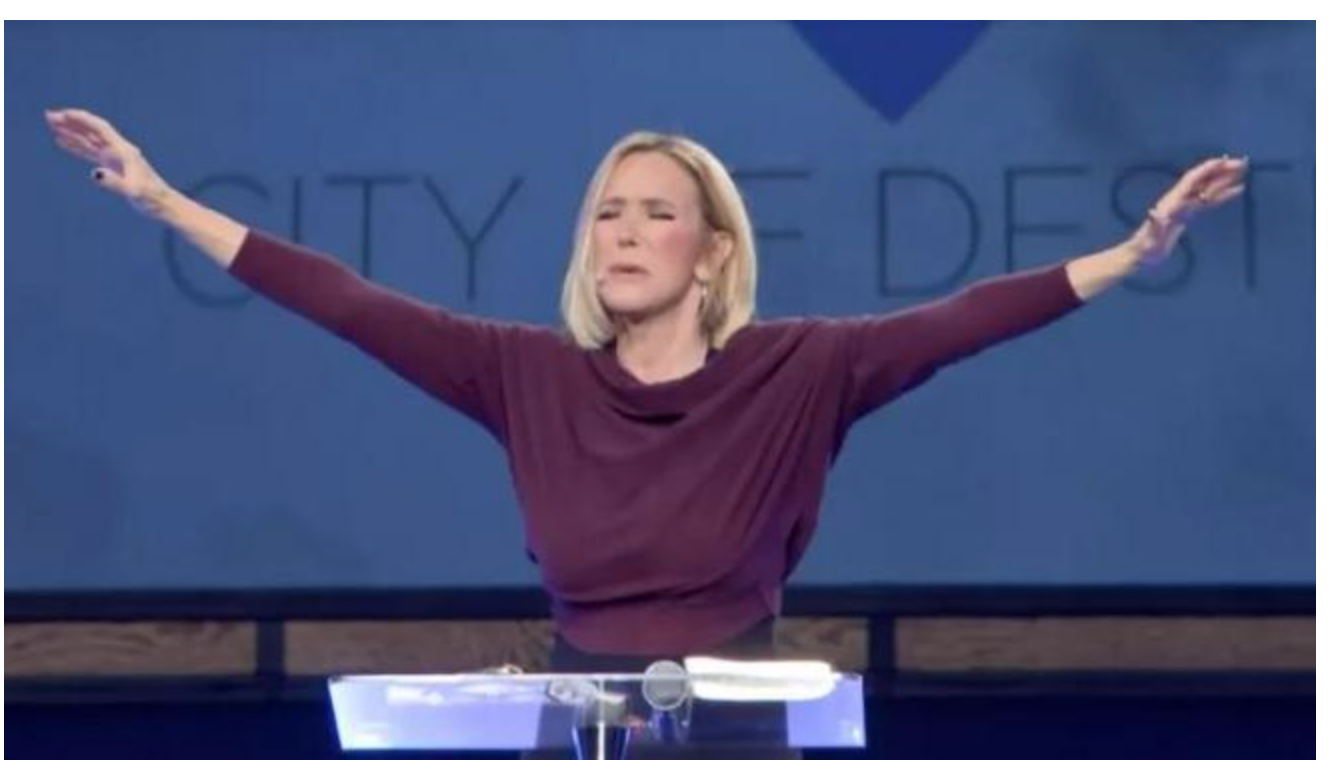 Am I wrong in thinking this is stomach-churning stuff? Do you not think it is a terrible advert for the prophetic ministry of the church? In fact the video has been ridiculed and lampooned widely. 
Paula White-Cain also ranks among other Christian leaders who are claiming they are right and that Donald Trump will have four more years.  
Contrast their arrogance and certainty with the uncertainty of Kris Vallotton from Bethel Church in California. He posted a video admitting he prophesied wrongly concerning the result of the election and apologised for it. Then he changed his mind and withdrew his apology, saying he would wait and see how things turned out. So if Biden's victory is upheld he is not a prophet but if Trump gets four more years, he is. Sounds more like guesswork than prophecy! 
We will know in the next few weeks, once the election dust has settled, just how credible these 'prophets' really are.  
If they are proved to be wrong should we not expect them to give an account?  
Jeremiah 23 has some very strong words for the prophets who take the Lord's name in vain, in violation of the third commandment.  
Verse 31 Yes," declares the Lord, "I am against the prophets who wag their own tongues and yet declare, 'The Lord declares.' 32 Indeed, I am against those who prophesy false dreams," declares the Lord. "They tell them and lead my people astray with their reckless lies, yet I did not send or appoint them. They do not benefit these people in the least," declares the Lord. 
I am raising some further questions. 
Is it now time for the Body of Christ to exercise a greater level of discernment, rise up and call these people to account?  
Are they Prophets or Con Artists? 
The Bible encourages us to judge all prophecy in 1 Corinthians 14:29; and in the Old Testament, the penalties for being a false prophet were severe! 
Do you feel like me that these people are bringing dishonour to the Body of Christ?  
Do they also bring dishonour to the role of prophetic ministry which 1 Corinthians 14:3 says is given for "strengthening, encouraging and comfort".(NIV)? 
I am grateful for people such as my good friend Wayne Drain, whose prophetic insights have been a blessing to so many around the world. His book "He Still Speaks" is worth reading. 
Finally, as we approach the end of this year, maybe we should reflect on what the prophets told us God was promising for 2020. How many of these words have come to pass throughout the year?  
How many of these prophets with their hotline to God, had a helpful insight about COVID-19? 
With that in mind, perhaps we should weigh all prophetic predictions for 2021 very seriously and be careful of the con artists posing as prophets. 
Let me end this blog with the scripture I began it with. 
Exodus 20:7 "You shall not misuse the name of the Lord your God, for the Lord will not hold anyone guiltless who misuses his name". (NIV)