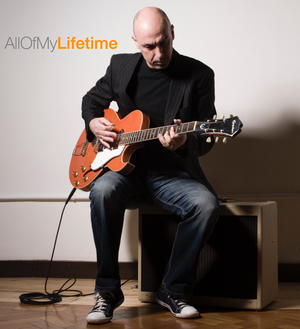 I have had the pleasure of working with Dave Clifton - who is an amazing guitar player - on different projects over the years. He has played acoustic guitar on some of my albums and for a brief period we did some songwriting together. This song is one of the results of that collaboration.
The lyrics are based around Psalm 139 and conveys the message that throughout our lives, God has been with us. No matter where we find ourselves on this planet, we can enjoy His presence. He walks with us through our circumstances and leads us through life.
This version of the song was recorded in Nashville, USA and features Tricia on BVs.
ALL OF MY LIFETIME 
YOU HAVE BEEN CALLING 
THOUGH I WAS FAR FROM YOU 
EVEN IN DARKNESS 
YOUR LOVE HAS FOUND ME 
I COULD NOT HIDE FROM YOU 
SEARCH ME 
ALL MY DEEPEST LONGINGS 
KNOW ME 
ALL I THINK AND DO 
LEAD ME 
I WILL WALK BESIDE YOU 
SHOW ME 
WHAT'S GOOD AND TRUE 
MAY I BE MORE LIKE YOU 
IF I SHOULD RISE ON 
WINGS OF THE MORNING 
FLY TO A DISTANT SHORE 
STILL YOU WOULD FIND ME 
YOUR HAND WOULD GUIDE ME 
NOW AND FOREVERMORE 
Dave Clifton/Noel Richards © 2007 Thankyou Music/IQ Music 
CCLI No: 5068953