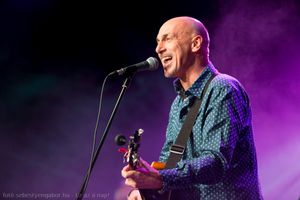 While working on songs for this week's WWW, I re-discovered this great track released on the By Your Side CD in 1990. The song was written by Ramon Pink a New Zealander and I first heard it when visiting that country in 1989.
Some great guitar work from Neil Costello and wonderful BVs from Faye Simpson, Pat Knight & Lawrence Johnson. The track flows into "All Heaven Declares "and "I will seek Your face O Lord". A great medley......
Click on the image above to play the song.