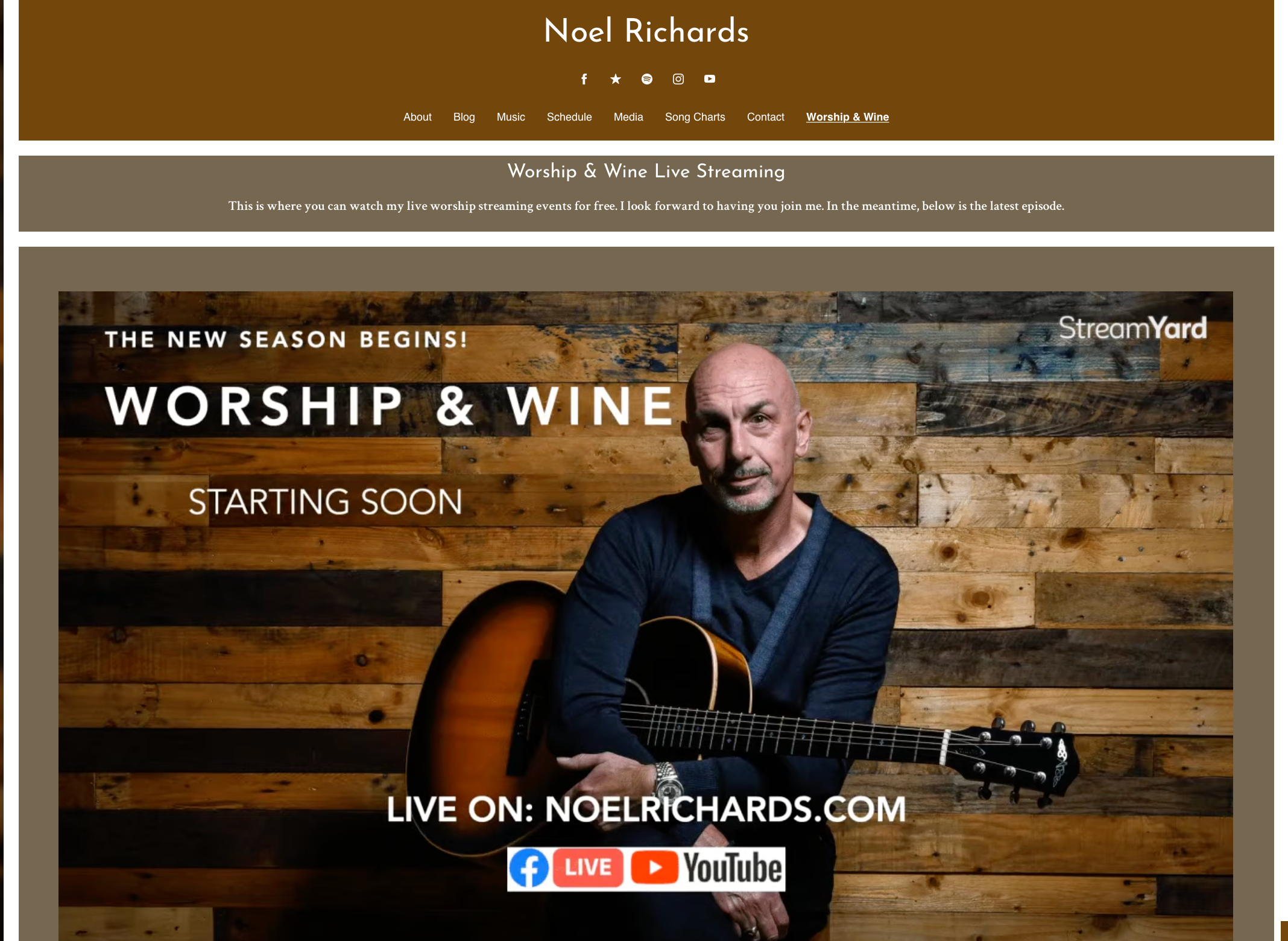 I am looking forward to the new season of WWW, which will start on Wednesday 29th September.
I am also delighted to announce that you will now be able to watch these events live on my website.
This means that my friends who do not use Social Media will have access to every episode.
There is a dedicated page on my website for this -'Worship & Wine' . Watch 'live' or on 'catch-up' and access previous episodes at the page.
Please join me at 7.30pm (UK Time) for worship songs and conversation mixed in with some wine tasting!