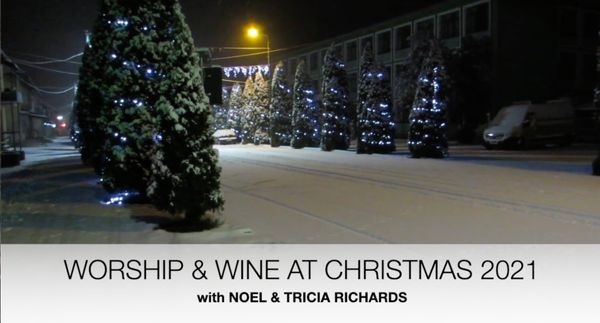 I have just uploaded a special festive edition of our regular online worship event, featuring Christmas songs, videos and of course, a wine recommendation. Presented by myself and Tricia.
Songs:
1) O little town of Bethlehem
2) God rest you merry gentlemen
3) Silent night
4) White Christmas
5) Feliz Navidad
6) The one who was born to love
7) Angels sing their song tonight
Click on the image to play it.